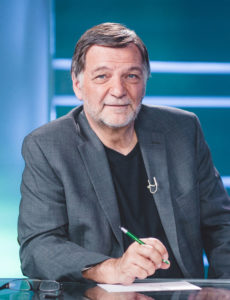 John Mathews is an ordained minister who as a boy dreamed of becoming a country music singer. His ministry has included serving in Florida, Alabama, Iowa, Missouri, Tennessee, Nebraska, Texas, having conducted stewardship and family finance seminars throughout the North American Division since 2010.
John is a graduate of Southern Adventist University and holds a Doctor of Ministry degree from Andrews University. He is the author of the First Quarter 2018 Adult Bible Study Guide and the companion book titled, Stewardship, Motives of the Heart, and interactive seminar: Live Stewardship…Live Happy and coauthored with his wife, Janice, Smoky Mountain Rescue. He is also a musician, having written several songs for children in, Songs from Stewardville, a gospel album, A Hill Called Mt. Calvary and the CD, Keeper of My Heart.
He maintains the following certifications: North American Division Stewardship Certification; Certified Stewardship Professional (CSP) from Christian Leadership Alliance; North American Division Planned Giving and Trust Service Certification; and Certified Specialist in Planned Giving (CSPG) from California State University.
John's passion is teaching stewardship principles, especially as they relate to the spirituality of money management in postmodern culture. John is married to Janice Schram Mathews, MSN, a nurse practitioner. They have one married daughter, Angela, and are proud grandparents. John enjoys hiking, running, playing the guitar, singing country gospel concerts, and sleeping late in the morning.